---
About us
Ipanema  is a fun, chic colorful Brazilian-made sandal and flip flop collection named after the spectacular coastal neighborhood of Ipanema in Rio de Janeiro. Ipanema's designs are as vibrant and diverse as Brazil itself, blending bold styles and bright colors with innovative materials and manufacturing to ensure comfort and sustainability.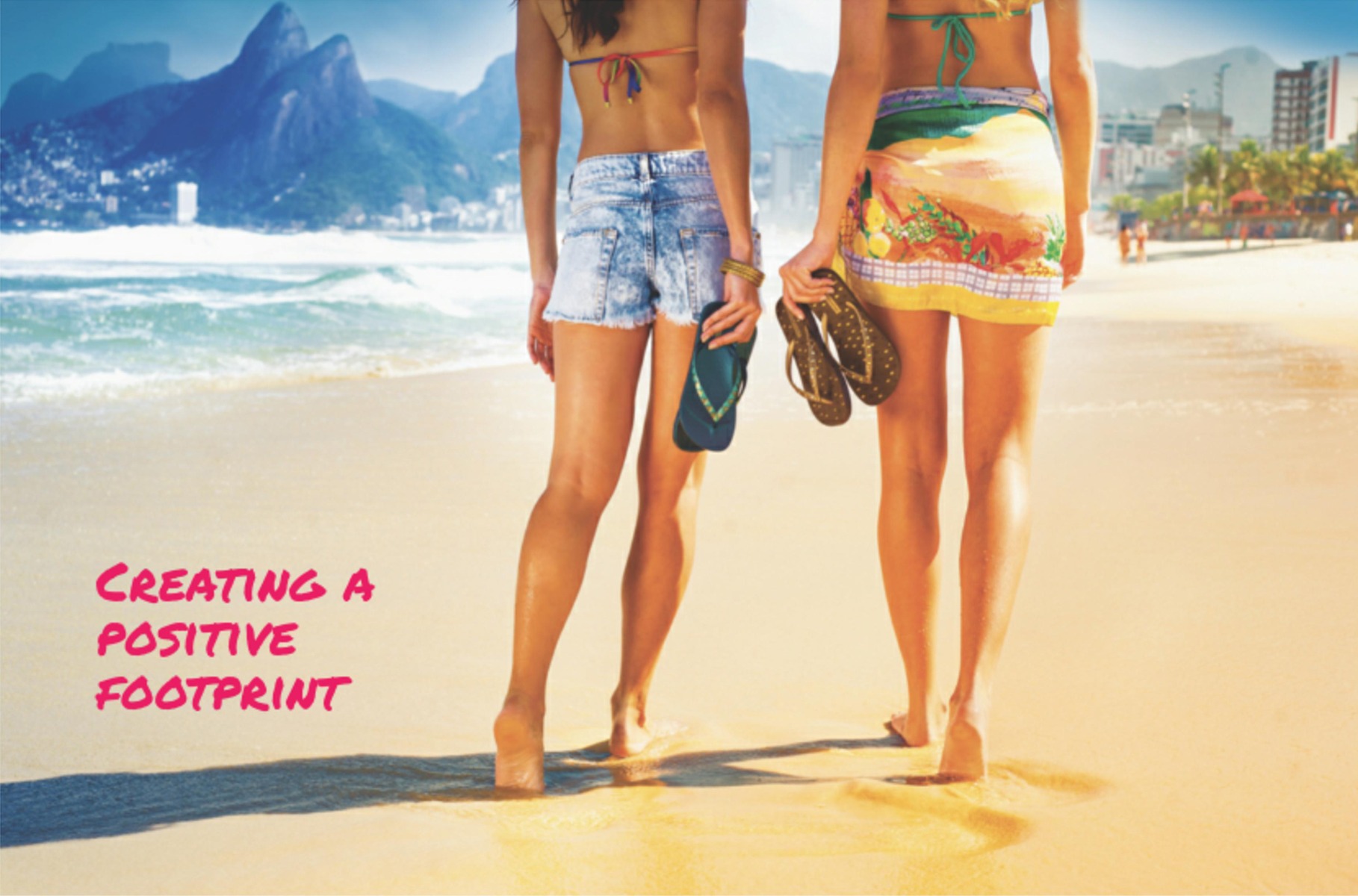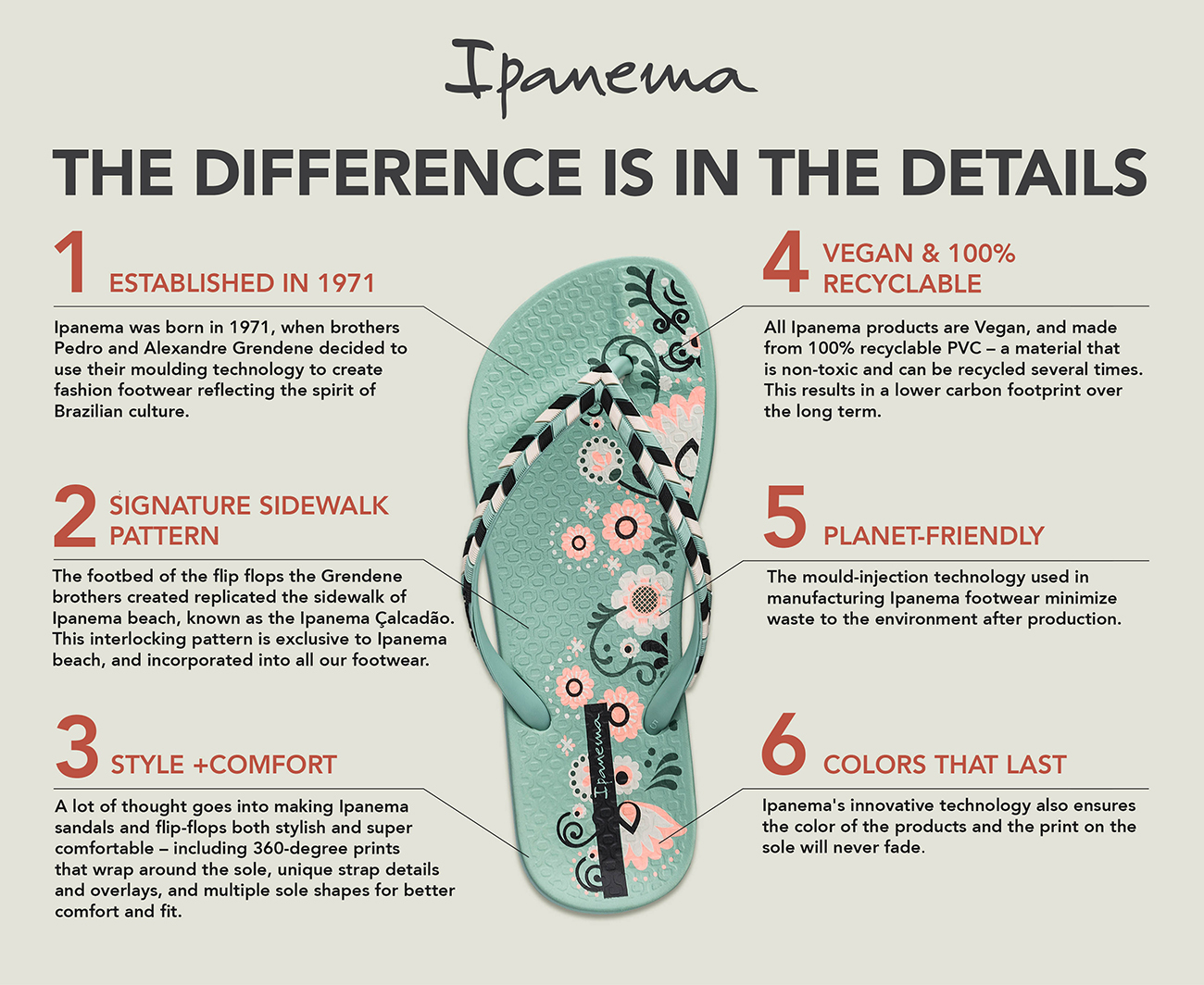 Creating a Positive Footprint
Brazil is home to one of the most important environments on earth, The Amazon Rainforest, which produces more than 20% of the world's oxygen. Protecting and sustaining this natural habitat is key to all Ipanema practices.
Unlike many other footwear manufacturers, Ipanema products are 100% recyclable and do not use any rubber from our rainforests. This dramatically reduces our waste, and enabled us to recycle 99% of our waste products.
At Ipanema, We are constantly striving to find new ways to minimize our impact on the environment.
Ipanema in the Philippines
Ipanema is sold in nearly 100 countries around the world. In the Philippines, it is exclusively distributed by ELRO Retail Corporation, and found in retail outlets and major department stores accross the country.